Introducing the Cricket Sensation at the Heart of Frankfurt –
TGS Vorwärts 1874 e.V. in Rödelheim!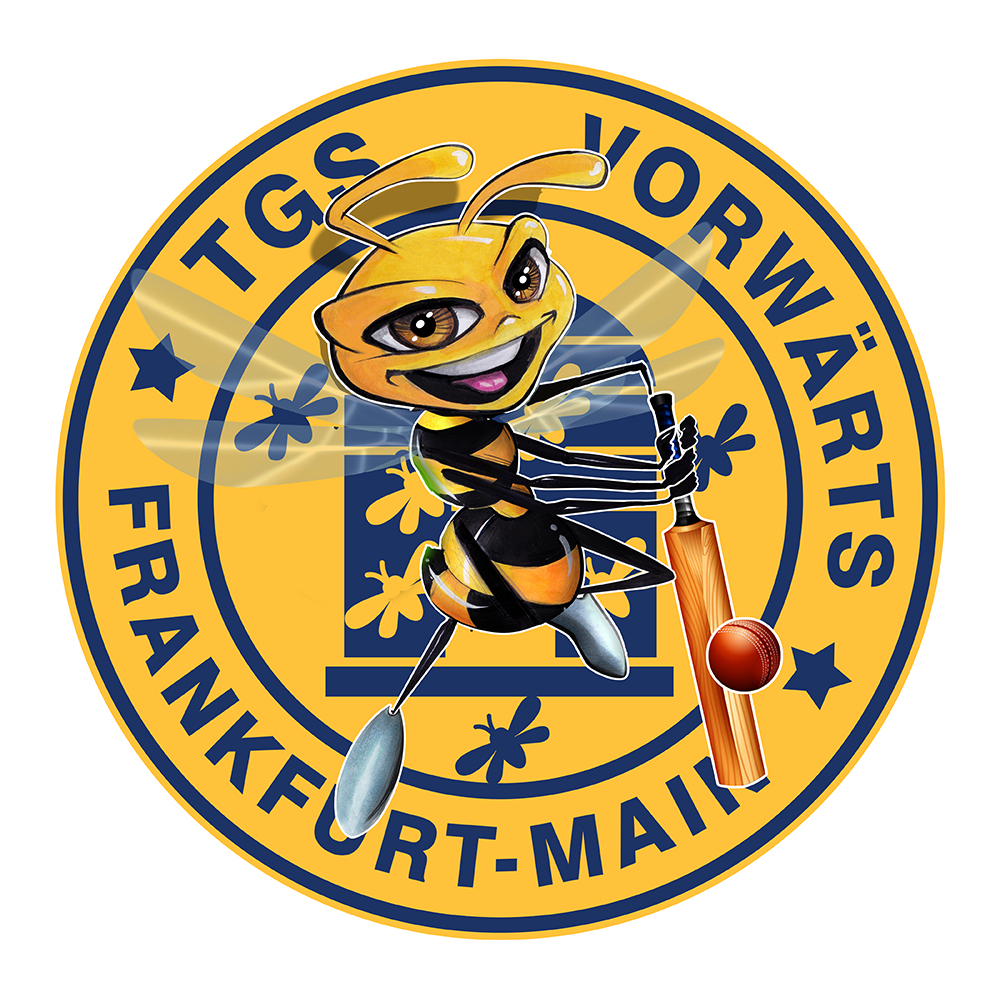 Greetings, esteemed readers and cherished members of TGS Vorwärts 1874 e.V.,
With great excitement, we unveil the rising star of our club – the Cricket Department, proudly recognized as the Indian Challengers, a name etched in Frankfurt's cricket history since 2015!
Emerging in January 2022 with a fervent group of 15 enthusiasts, our cricket department has since flourished into a dynamic community of 30 dedicated members. From humble beginnings, we've evolved into a formidable force in softball cricket, igniting fierce competition across Frankfurt's bounds and beyond.
Nestled in the heart of Frankfurt, in the vibrant neighborhood of Rödelheim, our club and cricket ground offer a central and thriving location for enthusiasts to come together and celebrate the sport we all love.
Today, we take immense pride in introducing not one, but two formidable cricket teams under our banner, a testament to the unwavering passion and unity that epitomize TGS Vorwärts 1874 e.V. Our department proudly hosts two accomplished teams, each showcasing their dedication and prowess on the cricketing stage.
As summer's warmth transitions to the promise of a new season, we are thrilled to announce the inaugural "Challengers Cup," a cricket tournament set to debut in mid-September. Proudly hosted by TGS Vorwärts 1874 e.V., this event promises an exhilarating display of extraordinary talent, harmonious teamwork, and the sheer exhilaration of cricket.
Enhanced by top-tier facilities and set against the backdrop of our lush green grounds, the "Challengers Cup" aspires to etch an indelible chapter in our club's history. Teams from near and far will converge on our arena, each contending for glory and the opportunity to etch their names into the tapestry of cricketing excellence.
Mark your calendars to bask in the spirit of cricket, whether as a player, an ardent supporter, or an enthusiastic spectator. Join us as we pen this enthralling chapter together!
Our heartfelt appreciation extends to every individual who has contributed to the triumphs of TGS Vorwärts 1874 e.V.'s cricket department. We remain on the lookout for fresh talent, inviting you to become part of our journey as we shape the future of cricket.
Stay connected for forthcoming updates and captivating insights from the dynamic realm of cricket. Your involvement propels the course of cricket at TGS Vorwärts 1874 e.V.
With an unbreakable bond and an undying passion for cricket,
Dr. Girisan Venugopal
Head of Cricket Department
+49 179 7522900
Mr. Mithun Sreenivasan
Team Captain, TGS Indian Challengers
+49 1512 4877952